Travel Tip - PETS ON THE TRAVEL ROAD
CHOICE HOTELS OFFERS PET FRIENDLY LODGING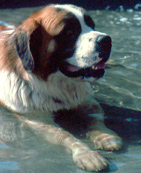 So, of course Fido is part of the family, that adorable face can't be left behind to mind the house, the kids can't be without the family pet on vacation trips or weekend stopovers, whether cat, dog, parakeet or snapping turtle, but where can you stay? Finding a lodging where pooch or kitty are welcome with care and feeding facilities can be a daunting travel conumdrum for family travelers or animal lovers who don't want to leave the family dog or cat at home.
Pet Friendly Choice Hotels is a convenient search interface offered by Choice Hotels for finding comfortable properties across the United States and all around the world to make your search for a room with room for your pet easier. Just enter your destination and voila - Choice's pet friendly hotel and lodging page shows pet friendly hotels first with a paws icon to identify them and budget prices available on the web.

They will also list other hotel choices in the area for convenience. Choice Hotels brands include Comfort, Quality and Clarion Inns, Quality Hotels, EconoLodge and Rodeway Inn for convenience and price ranges to fit any family budget in central locations wherever you might travel.
Now if you can only get Fido to pay the bill with his credit card.


These articles are copyrighted and the sole property of Bargain Travel West and WLEV, LLC. and may not be copied or reprinted without permission.
See these other articles on Bargain Travel West:

BARKING BY THE BAY
The Wharf Inn - San Francisco
PALM SPRINGS AIR MUSEUM
Da Vinci flies into the California desert

COLUMBIA STATE PARK
Family Travel Gem of the Gold Rush