Travel Destinations on Bargain Travel West
SOUTHERN CALIFORNA
WARNER BROS. STUDIO TOUR
The Real Movie Studio Experience


Warner Bros has one of the longest sustained histories of Hollywood from Casablanca to Batman and Wonderwoman and offers one of the best pure movie studio tours. Warner Bros Studio Tour



USS IOWA BATTLESHIP MUSEUM – SAN PEDRO
"Ship of Presidents" at Los Angeles Harbor

There's something mystical about the great battleships and the latest marine museum of its kind takes its place in San Pedro Harbor of California, with its 16 inch guns and cabin of the presidents.
USS Iowa Battleship

DINOSAURS ATTACK LA
Dinosaur Hall at LA County Museum


See the millions of years old creatures who roamed the Earth at the new Dinosaur hall at the Los Angeles County Natural History Museum in Exposition Park.
Dinosaurs in LA

LA BREA TAR PITS & PAGE MUSEUM
Ice Age Fossils in Los Angeles


The La Brea Tar Pits have been one of the most famous features of Los Angeles ever since the city grew from the coastal plain where the waters of the Pacific Ocean receded 100,000 years ago.
Page Museum

MAGIC CASTLE AND HOTEL
What's the secret of seeing Hollywood magic?


Hollywood's Magic Castle is maze of mystery chambers, spooky secret passages where after a sumptuous supper, visitors are treated to magic shows, but as a private club, how does a traveling tourist get in? Magic Castle

Golden Getaways: California Hotels from $95
SAN FRANCISCO

THE FRANCISCAN
San Francisco Wharf Best Bay View and Food


The Franciscan Crab Restaurant, a landmark on the San Francisco Bay Fisherman's Wharf since the Giants came to town in 1957. The best view and food combination on Pier 43 1/2.
The Franciscan

SAN FRANCISCO'S FISHERMAN'S WHARF
Best things to do on the famous wharf by the Bay


If you're taking a trip to San Francisco. There are lots of things to do in the city of cable cars that go halfway to the stars, but the symbol of the city's identity is the Fisherman's Wharf.
San Francisco Fisherman's Wharf


CALIFORNIA COAST
ANACAPA ISLAND CRUISE
Whales and Nature on the California Coast


Anacapa Island is the easist of the Channel Islands to reach from Oxnard Channel Islands Harbor for whale watching and nature hikes on rock cliffs sheltering nesting seagulls and wild flowers.
Anacapa Island Cruise

MONTEREY BAY AQUARIUM
Sea Life on Cannery Row


Windows into the depths of a million gallon artficial ocean where sharks and stingrays lurk. Three stories high kelp forest of sea perch and hifting iridescent colors of flaoting jelly fish like living art. Monterey Bay


CALIFORNIA GOLD COUNTRY

JAMESTOWN MOVIE STEAM TRAIN
California Gold Country Movie History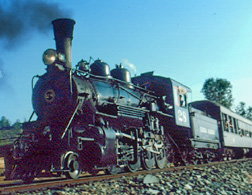 For anyone who loves movies and has a child's excitement at the steam clank of a locomotive chugging upgrade, a visit to this cultural icon of film and rail history should be mandatory.
Jamestown Steam Trains

KAUTZ IRONSTONE VINEYARDS
Wine Tasting Entertainment Park In Sierra Nevada


Ironstone Vineyards is an entertainment destination for wine lovers and the whole family - wine caves, gold panning and musical amphitheater, the largest in the state.
Ironstone Murphys

CASTLE AIR MUSEUM
Incredible Collection of WWII and Cold War Era Aircraft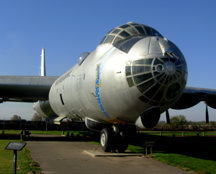 The Castle Air Museum presents an amazing collection of WWII, Korea and Cold War era aircraft, displayed in a park like setting in central California outside of Merced.
Castle Air Museum

CALIFORNIA DESERT
MARCH AIR FIELD MUSEUM
Jets of the Atomic Bomb Age


Massive aviation history collection of first jet aircraft, post-war and cold war planes, Startegic Air Command, and movie history at operational base along the 215 freeway in Riverside.
March Air Museum

PATTON'S TANK WARFARE MUSEUM
Tanks in the Southern California Desert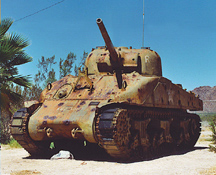 The George Patton Memorial Tank Warfare Museum 45 minutes from Palm Springs on I10. Where General Patton trained his 7th Army armored corps before setting off to North Africa.
Patton Tank Warfare

NEVADA
MARK TWAIN MUSEUM - VIRGINIA CITY
Basement Office of America's Great Writer


Before Mark Twain became famous as America's favorite humorist with his novels of Tom Sawyer and Huck Finn, he started as a newspaper reporter in the Silver Rush of north Nevada.
Twain Museum

OKLAHOMA
NATIONAL COWBOY MUSEUM - OKLAHOMA CITY
Largest Western Heritage Collection


One of the best museums of cowboy and western heritage from historic ranch life to movies and tv, collections from barbed wire to famour western guns and film star props.
Cowboy Museum

TEXAS
TEXAS RANGERS HALL OF FAME & MUSEUM
Famous Lawmen Story in Waco


From the Lone Ranger to Walker and the ambush of Bonnie & Clyde, the Texas Ranger as taken on a mythic quality in western history and culture. See the story of the real rangers in Waco.
Texas Rangers

ILLINOIS
ILLINOIS RAILWAY MUSEUM
Largest Operating Heritage Rail Museum in Midwest


Ride the rails in Illinois farmland near Chicago in 1930's Electric Street Cars or Gleaming Streamlined Zephyr at the heartland's largest Railroading History Exhibit.
Illinois Railway Museum

These articles are copyrighted and the sole property of Bargain Travel West and WLPV, LLC. and may not be copied or reprinted without permission.
Try Travel Tours to Italy - Europe Links and Asia Links