Bargain Travel West guide to unique destinations, sight-seeing, history and culture, budget travel vacation ideas for the independent traveler in the western U.S., Canada and Caribbean.



FIND THE BEST
RENO HOTEL DEALS

Travel Bargain Destination in Nevada
ELDORADO HOTEL AND CASINO – RENO
Bargain Gambling Getaway in the Biggest Little City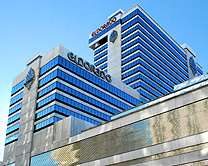 Eldorado, the fabled land of undiscovered gold. Ads for Las Vegas tout 'whatever happens there, stays there?' Mostly that means your money. Looking for a Las Vegas experience like it used to be, bargain rooms, lots of food, gambling to your heart's content all night long with only a break for the entertainment show, but still want to leave with something left in your wallet. Forget Vegas – go to Reno. The Eldorado Hotel is not new, but has recently undergone a complete renovation of its rooms and offers one of the most luxurious casino hotel experiences for a bargain price, with deals as low as $35 a night or $49 for two nights. The Eldorado Hotel and Casino is downtown,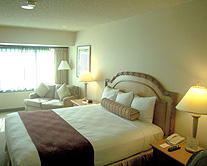 in the heart of Reno, just at the famed arch sign. The tower room accommodations at the Eldorado have been named the "Best Rooms and Suites" by Casino Player Magazine in Standard, Deluxe, Luxury and Players Suites categories. The 81,000 square-foot casino has 2,000 of the newest slots and video poker machines, with a classic poker room and has been called one of the "luckiest places to play" in Reno, perhaps due to the Eldorado's famous "Fountain of Fortune" of tritons cherubs and sea horses designed by Tournament of Rosees Parade designer Paul Rodriguez and Sculptor Joe Barth.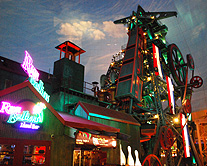 The Eldorado Hotel is connected by covered walkway sky mall stretching past the fountain across the broad streets below with the Silver Legacy Hotel next door, (currently undergoing its own renovation) and the Circus Circus. In a cocoon away from the summer heat or winter chill, you could spend all your time within the almost four blocks of connecting mall of casinos, shops, restaurants and family entertainment play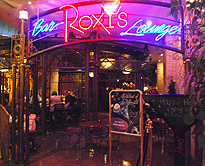 areas, without a step outside. Explore your motorcycle dreams at the Harley-Davidson store or luxurious crystal at Sworski. Marvel at the Silver Legacy's famous indoor mining tower. The Eldorado is a hangout for locals as well as tourist visitors with the main stage and bars voted "Best Casino Show" "Best Live Music," and "Best Meet Market" in Reno. For dining, pick from nine award-winning restaurants, including the world-renowned La Strada and Roxys, or explore the micro-brew beers at the Brew Brothers.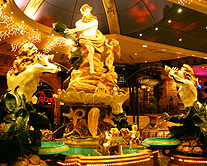 Of course, if you wanted to step away, Lake Tahoe for boating and water sports is 35 minutes. Just out the door within walking distance, Reno offers hometown baseball at the brand new stadium and the massive area of the world's largest bowling alley at National Bowling Center. 40 championship golf courses are within an hour drive, 18 world-class ski resorts in winter, and the fascinating of look back into the lost golden age of the silver rush at Virginia City (see Mark Twain Museum) is a 30 minute scenic drive away.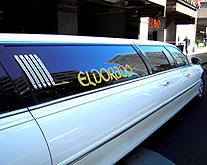 In September, the Reno Air Races fill the skies with the roar of aviation engines (see Reno Air Races) and the high desert air blossoms with Hot Air Balloons (see The Reno Great Balloon Race). The Reno Rodeo is a classic every year in late summer. Go shopping at one of the most unique outdoor stores at the new Legends Mall, a ten minute drive in Sparks (see Legends Sparks Marina). Just three miles from the Reno Airport, with cheap airfares from many major cities, you can still afford to arrange to be picked up by the Eldorado's own stretch limo. Or plenty of cheap self-parking if you rent a car to explore what the Reno-Tahoe area has to offer. © Bargain Travel West
Read review of Eldorado Hotel Casino or compare best hotel deals in Reno on TripAdvisor
Fly Southwest and save on Baggage Fees
Web Info
Eldorado Hotel Casino

These articles are copyrighted and the sole property of Bargain Travel West and WLEV, LLC. and may not be copied or reprinted without permission.
See these other articles on Bargain Travel West:
NEVADA STATE RAILROAD MUSEUM - CARSON CITY