THE DE YOUNG MUSEUM FINE ARTS
French Art in Golden Gate Park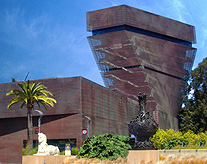 The de Young Museum, located in Golden Gate Park is one of the branches of the San Francisco Fine Arts Museums. Named for its endower, newspaper publisher M.H. de Young, the art museum first opened in 1895 in connection with the California Exposition of 1894. After the original museum building near the Japanese Tea Garden and across from the California Science Museum was heavily damaged in the Loma Prieta Earthquake, the museum was reopened in 2005 with a copper clad ultramodern design by Herzog & de Meuron, recognized by its distinctive inverted pyramid among the palm trees to serve as the showcase for American art beginning in the 17th and the first years of American discovery through to the 21st century, featuring international textile arts and costumes as well as paintings, sculptures, glass and art from the all the Americas, the Pacific, and Africa.
Picasso at the de Young - June - October 2011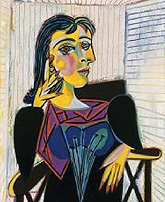 From June 11th through October 9th, 2011, 150 of Picasso's exceptional paintings, sculptures, drawings and prints from the permanent collection of the Musée National Picasso in Paris will be exhibited at the de Young Museum. This exhibit offers a comprehensive selection of Picasso's works throughout his career, covering each of the artist's phases, ranging from Expressionism to Surrealism. Famous works in the exhibit include Les Demoiselles d'Avignon (1907), Man with a Guitar (1911), The Kiss (1925), as well as a number of sculptures made throughout his life. The collection is currently on a world tour from the Paris museum, which houses the most significant collection of Picasso's works while it undergeos a renovation to be completed in spring of 2013.The works have already stopped in Moscow, Madrid and Seattle. After San Francisco, the Picassos will move on to Sydney in November, and then to Toronto in April 2012.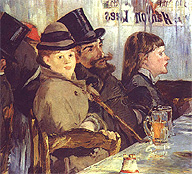 General Admission to the De Young Museum is $10 for Adults, $7 for Seniors and $6 for Students. Tickets for the Impressionists and other special exhibits are $25 for Adults, $22 Seniors and $17 Students, Children 6-17 are $15, with a discount for advance purchase. Every Thursday evening through September 2nd, "Impressionism at Twilight" offers reduced admission, a French Menu in the Cafe and the Observation Deck on the 9th floor atop the pyramid. There is a parking garage underneath the De Young museum or some street parking can be found just outside the Golden Gate Park entrance on the Fulton Street side, but double check the signs. © Bargain Travel West

Find best hotel and vacation deals in San Francisco on TripAdvisor
Web Info
De Young Museum

These articles are copyrighted and the sole property of Bargain Travel West and WLEV, LLC. and may not be copied or reprinted without permission.
See these other articles on Bargain Travel West:
PALACE OF FINE ARTS & EXPLORATORIUM
MUSEE MECHANIQUE – ANTIQUE ARCADE
SAN FRANCISCO MARITIME NATIONAL PARK MUSEUM
THE IRVINE MUSEUM - IMPRESSIONISTS IN ORANGE COUNTY