Travel Bargain destination in Nevada
TALKING HOUSES OF CARSON CITY
Kit Carson Trail in Nevada's State Capital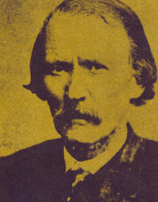 Take a walk through the historic old district of Carson City, capital of the silver state and the houses will speak to you like ghosts from the past. A walking tour of the provides an audio commentary through the radio providing the stories of Carson City's colorful past. Start at the State Capital, follow the Carson Trail street marker medallions in the sidewalk and end at one of the most elegant hotels of the Comstock silver rush, the St. Charles-Muller Hotel, stop along the way at the house used for filming John Wayne's last movie "The Shootist" and finish the journey into Nevada's gun-slinging and freedom spirit past at the Nevada State Museum.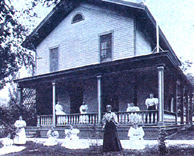 Carson City was not named for the trail blazer Christopher "Kit" Carson directly, but for the river than flows along the eastern Sierra Nevada which bears the explorer's name. The sleepy frontier town became Nevada's capital in 1861 when the Nevada Territory was carved from the larger Utah Territory after the discovery of the riches under the mountains in nearby Virginia City. Located on the former Pony Express and Stage Coach trail which in now US Highway 395 from southern California and Las Vegas to Reno, Carson City is only fourteen miles from Lake Tahoe over one of the most scenic drives (see Mormon Station).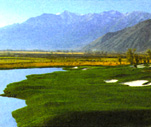 In Winter, Carson City is centrally close to Heavenly, Kirkwood and Diamond Peak for sking, with springtime offering the ability to ski in the morning and play a round of golf at one of the areas nine scenic championship local golf courses, the "Divine 9". The rivers and lake of the Eastern Sierra offer some great fishing. A steam train runs from Carson City's V&T rail station (see Nevada State Railroad Museum) to the heart of the Comstock Lode, Virginia City on the same route of 100 years ago. Throughout the spring to autumn, Carson City presents a variety of family friendly events, celebrations and entertainments. And though they don't like to advertise, for those adventurers on the lonesome trail like old Kit himself, the legal "entertainment houses" located about 15 minutes from town just outside the county limits are a bargain compared to the similar famed establishments of Las Vegas. © Bargain Travel West
Find the best hotel and vacation deals in Carson City on TripAdvisor
Web Info
VisitCarsonCity

These articles are copyrighted and the sole property of Bargain Travel West and WLEV, LLC. and may not be copied or reprinted without permission.
See these other articles on Bargain Travel West:
LOEWS LAKE LAS VEGAS

MOANING CAVERN

SIERRA SKY RANCH